Looking to see an overview of where, when, how many of your spares are requested or who it was requested by? This can easily be done by using the Spares History Report. You can request specific filter options within the template to narrow the range of what you're looking to view.
To find this report: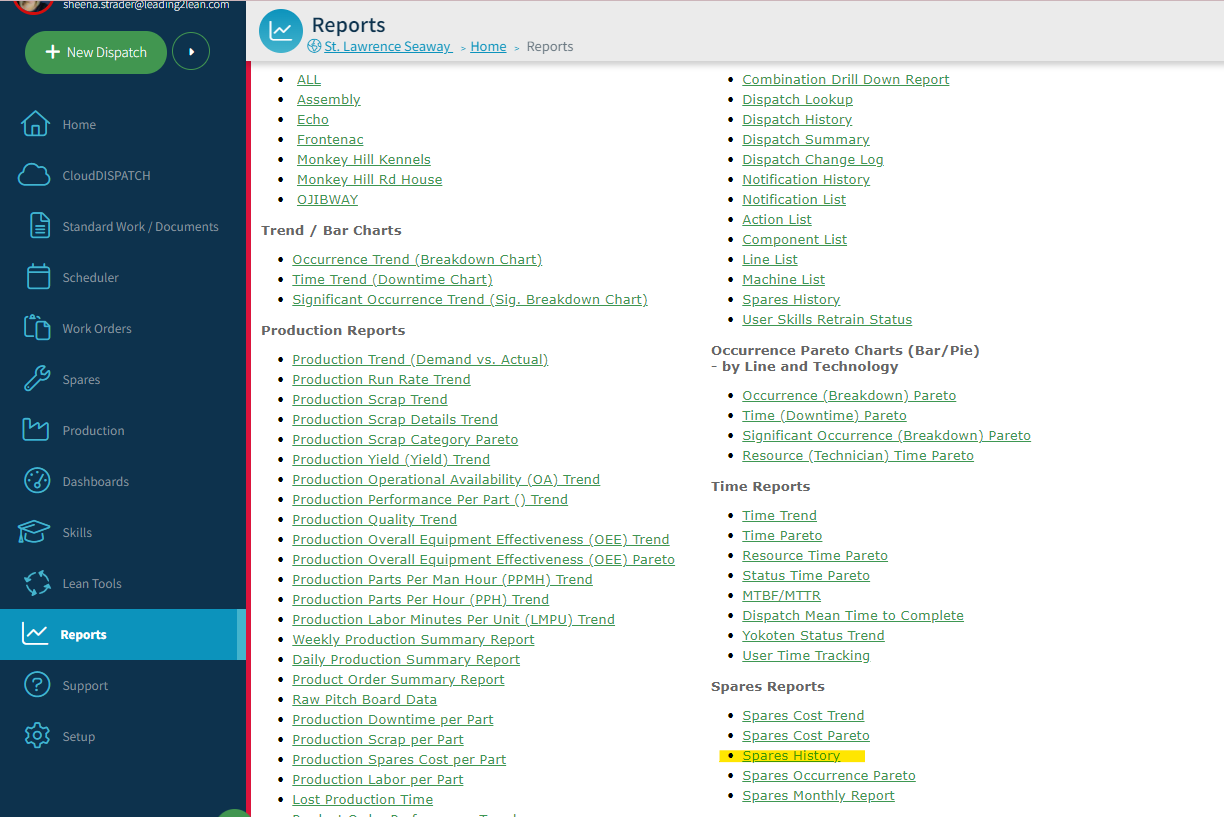 You can search by Area, Line, Line Category, Machine, Consumption Category, Cost Center, Status, Requested by, Vendor, Warehouse, a date range, or a specific Start Date/Time and End Date/Time. You can also Schedule a Spares History Report from this screen using the Floppy disc Icon at the top.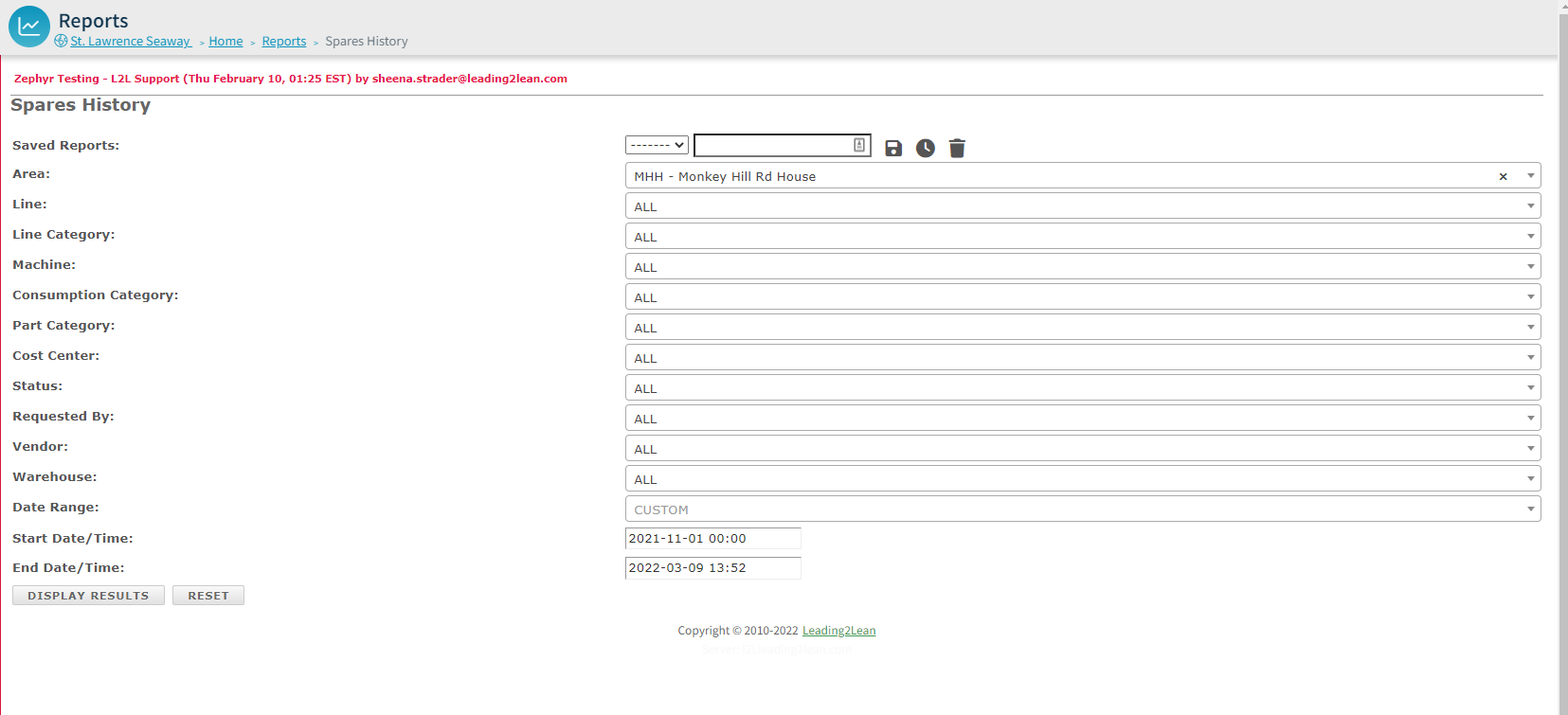 After you have selected which drop-down categories you are looking to see, just click the 'Display Results' button at the bottom of the screen. The report will bring up information showing the Dispatch associated with the spares request, a Work Order #, the Qty on Hand, Location, Warehouse, Cost, Part, Description, Vendor, Vendor part number, Machine, Line, Cost center, Comments, when it was Issued, who it was Requested By, the Status, Category, part Category, and Transaction type associated with the spare part. There is also the option to export this information to a spreadsheet at the top of this page.