Do you want to know where in your facility spare parts are being used or which part has the biggest usage? The Spares Occurrence Pareto Report is the report for you!
Like many of our reports, you can filter the timeframe, area, line, machine, etc. But many times, the best approach is to select a timeframe, and then drill down to the data that you want. If you are using machines that are designated as Non-Production Machines, you will want to make sure that you check the Include Non-Production Machines checkbox to ensure you get all of the data. Once you select your filtering options, you will have the pareto data that you can drill down. From there you can identify the highest usage parts, by clicking on the Part in the Drill Down.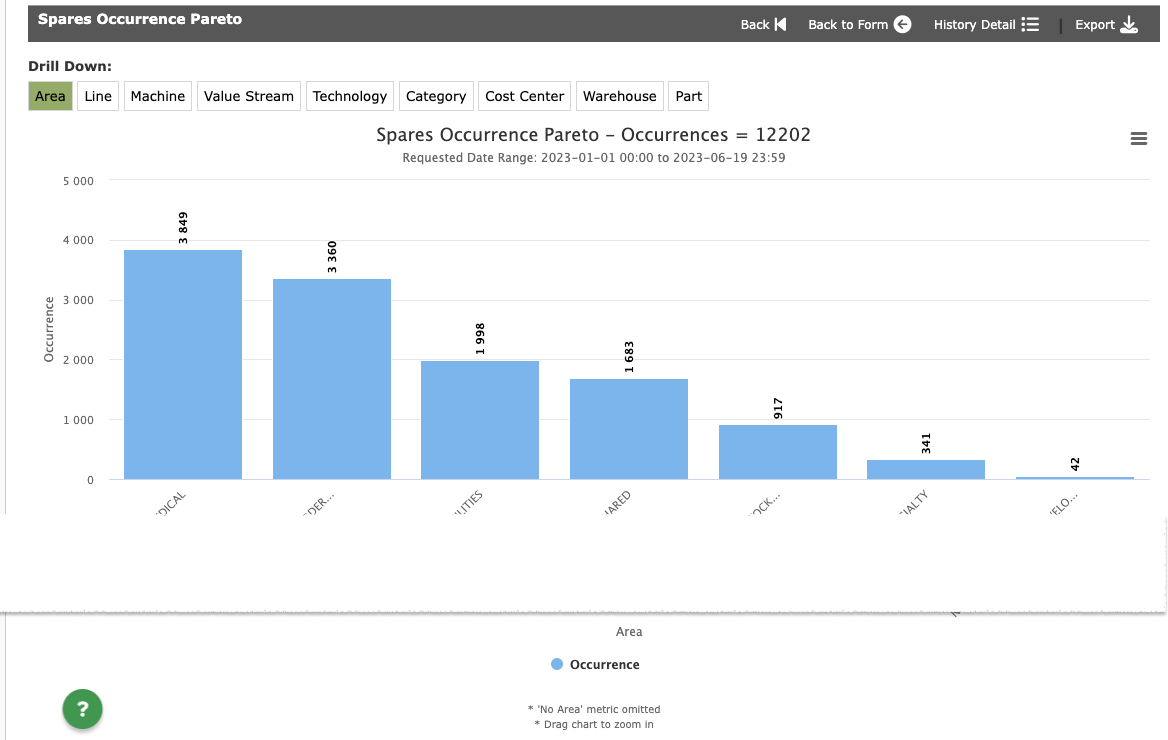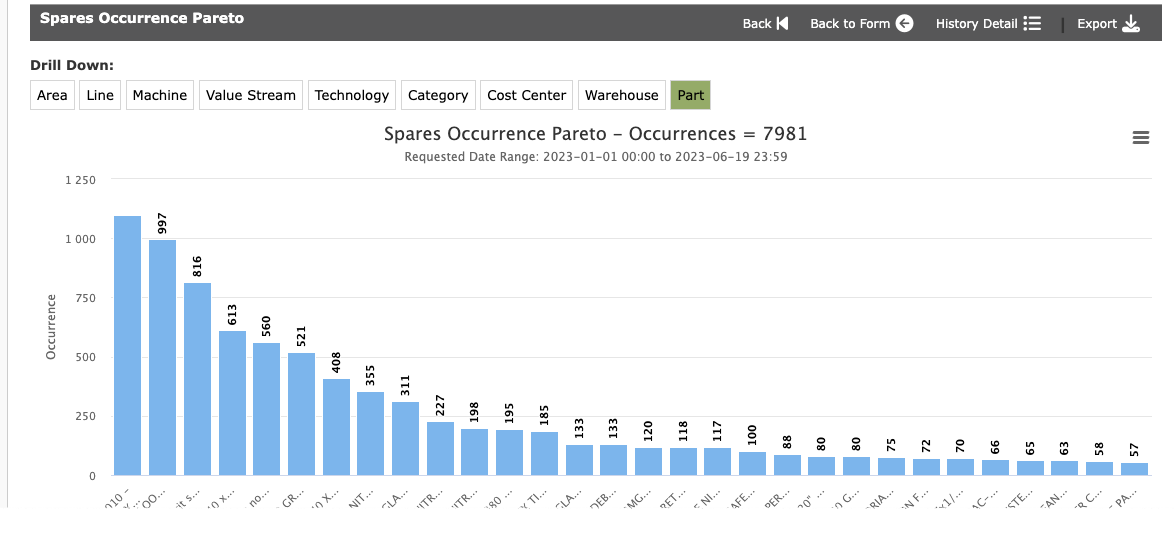 If you would also like to determine "the who", who requested the spare parts, you can then combine using the Spares Occurrence Pareto with Spares History report.