Leading2Lean currently supports the following languages:
Chinese Simplified
Chinese Traditional
Estonian
English
French
German
Hindi
Hungarian
Indonesian
Italian
Japanese
Kannada
Korean
Lao
Polish
Portuguese, Brazilian
Romanian
Russian
Spanish
Spanish (Latin America and the Caribbean)
Swedish
Thai
Turkish
If you find any errors in these translations, you can submit your suggestions directly to our translation system. Leading2Lean uses CrowdIn as our translation system. You can find the system under the Support tab on the Dispatch Menu, or under your User Settings under Preferred Language.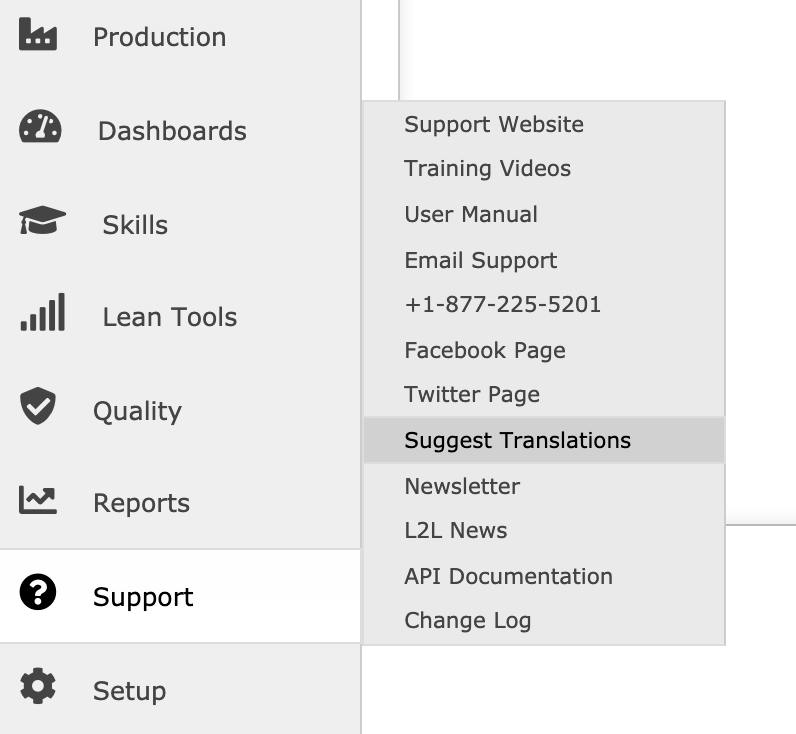 User Settings:

To get started, you'll need to create a log in and search for 'Dispatch' in the Projects search bar.
You can then choose the language you wish to help translate.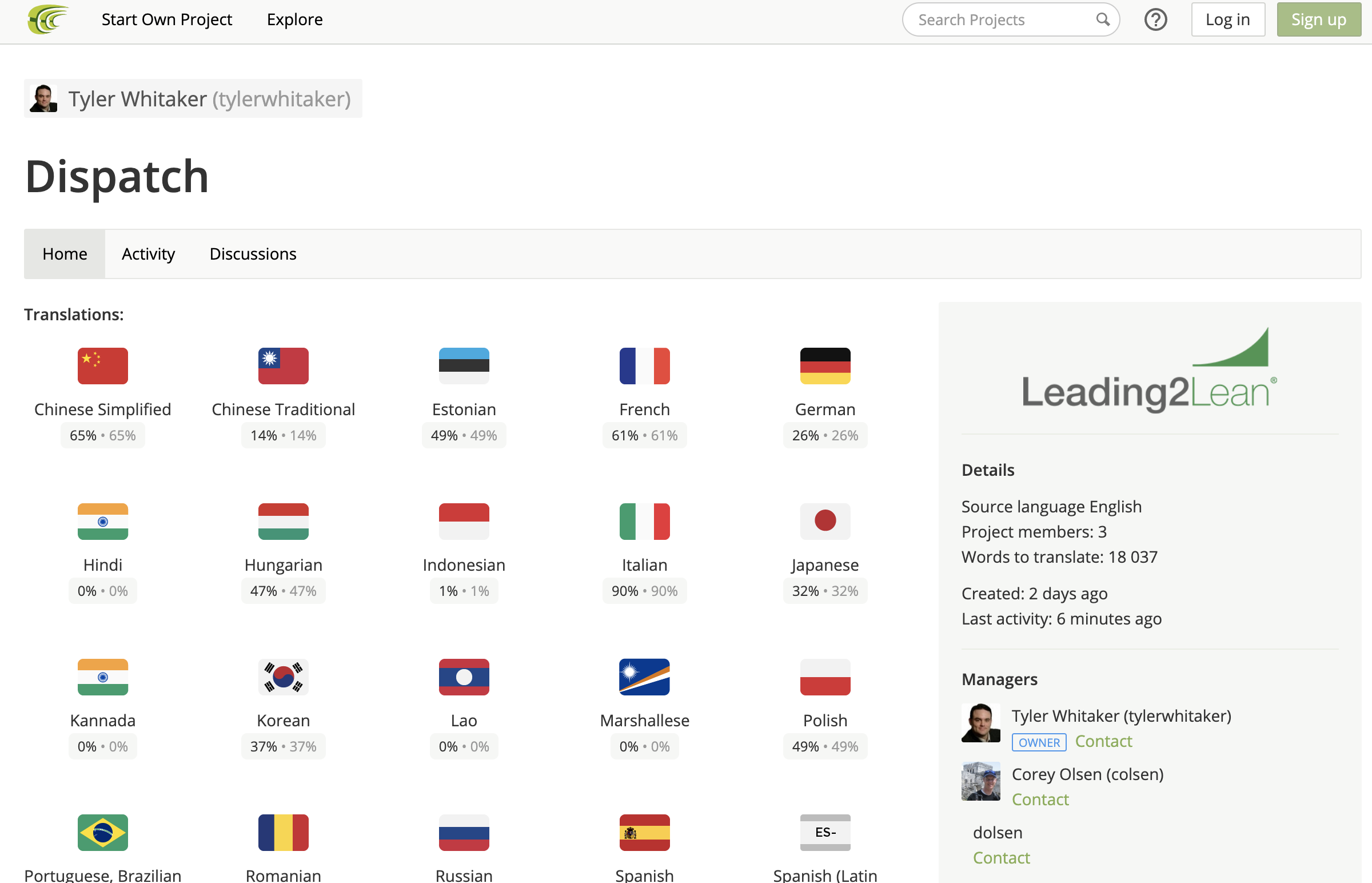 You can click on the file or on 'Translate All' to begin.

In the search bar at the top, type in the word you want to translate and press save.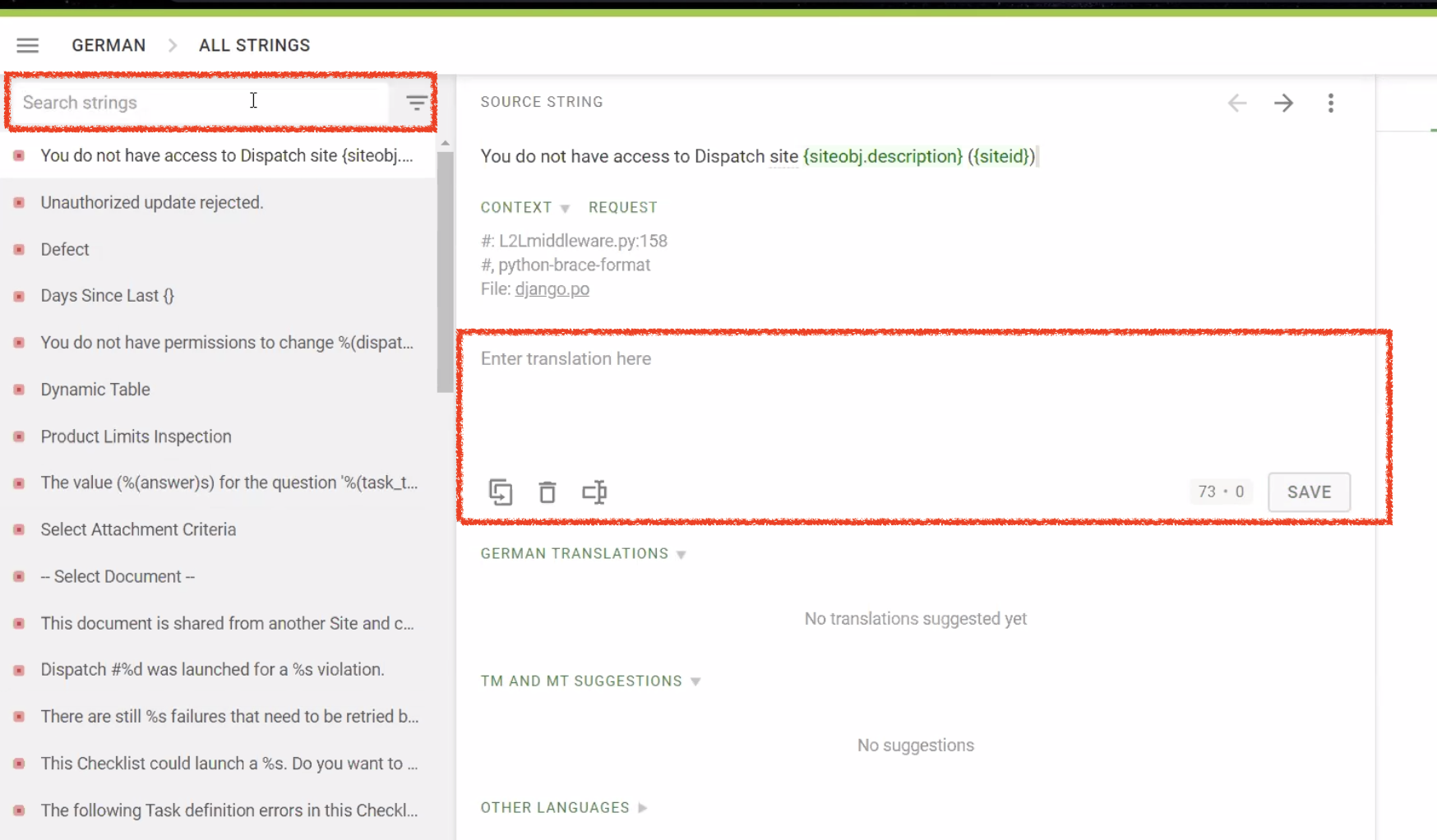 As a general rule, we release translation updates twice a month. Thank you for your assistance in providing numerous translations for use across the globe! And thank you for your help making Leading2Lean the best it can be!