Leading2Lean currently supports the following languages:
English

简体中文 (Simplified Chinese)

繁體中文 (Traditional Chinese)

Deutsch (German)

Español España (Spanish Spain)

Español México (Spanish Mexico)

Eesti (Estonian)

Français (French)

हिन्दी (Hindi)

Bahasa Indonesia (Indonesian)

Italiano (Italian)

日本語 (Japanese)

ಕನ್ನಡ (Kannada)

한국어 (Korean)

Magyar (Hungarian)

Polski (Polish)

Português Brasil (Portuguese Brazil)

Română (Romanian)

Русский (Russian)

Svenska (Swedish)

ภาษาสวีเดน (Thai)

Türkçe (Turkish)
If you find any errors in these translations, you can submit your suggestions directly to our translation system. Leading2Lean uses CrowdIn as our translation system. You can find the system under the Support tab on the Dispatch Menu, or under your User Settings under Preferred Language.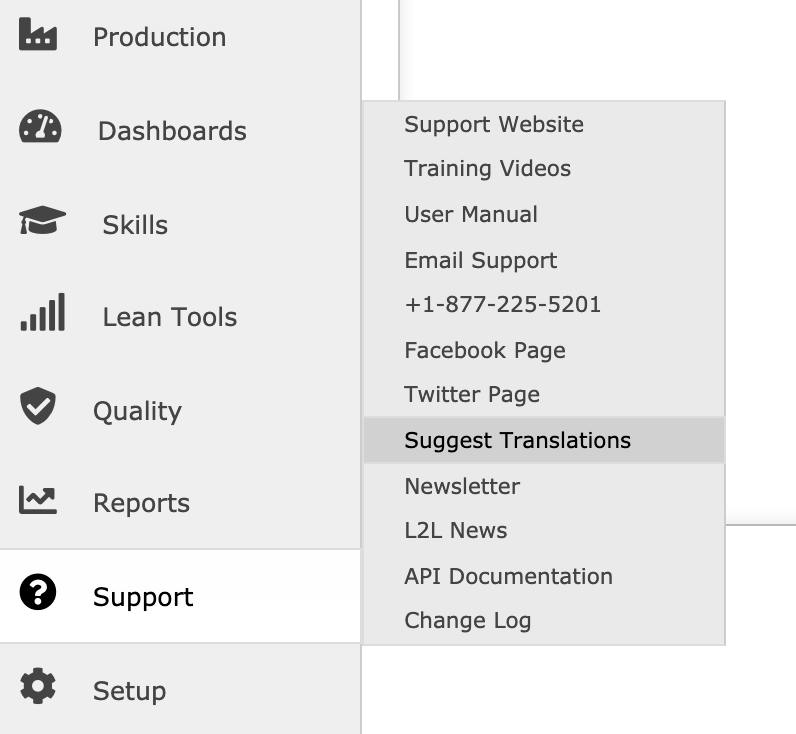 User Settings:

To get started, you'll need to create a log in and search for 'Dispatch' in the Projects search bar.
You can then choose the language you wish to help translate.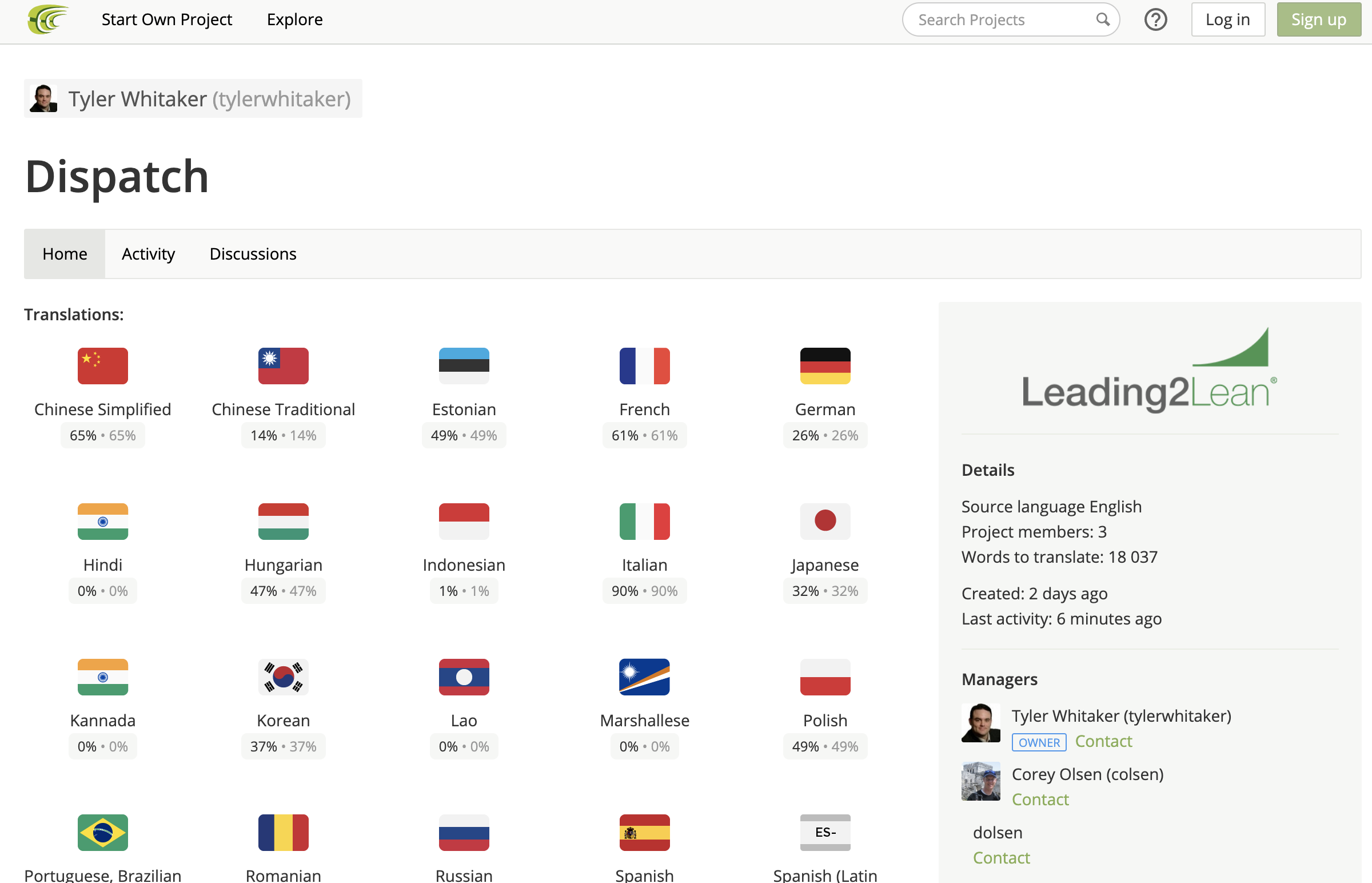 You can click on the file or on 'Translate All' to begin.

In the search bar at the top, type in the word you want to translate and press save.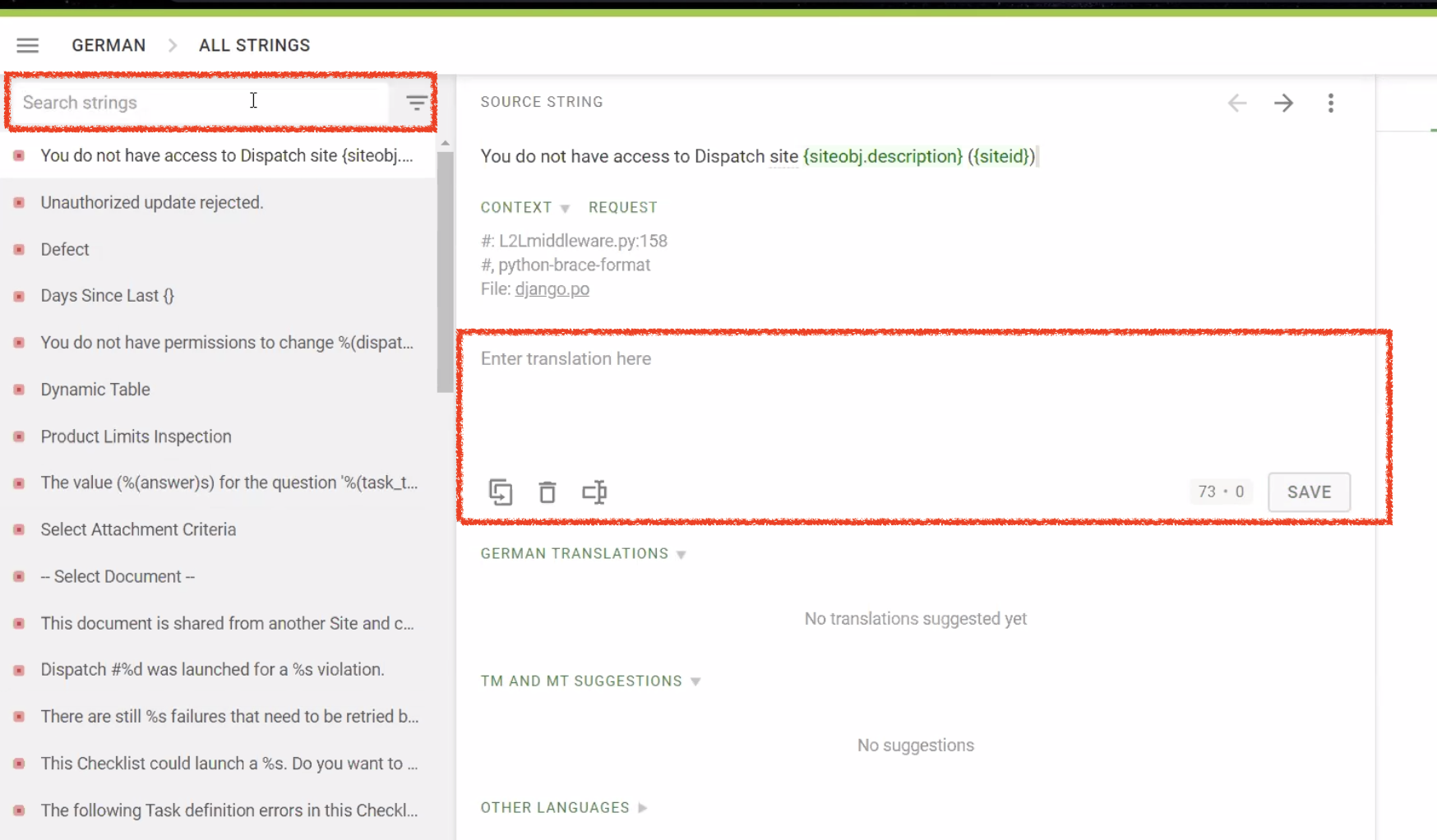 As a general rule, we release translation updates twice a month. Thank you for your assistance in providing numerous translations for use across the globe! And thank you for your help making Leading2Lean the best it can be!