User Time Tracking is used to track time within the system allowing, sites to track the labor cost down to the second for any given line. This function also allows a User's time to be split among multiple lines. User Time Tracking has an API function that allows Leading2Lean to tie directly into existing time tracking systems.
Users can clock in and out of lines manually or via the API. Clocking into another line automatically clocks you out of the first line.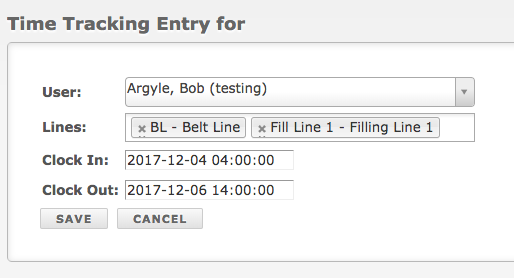 You can pull a report for a data range and/or specific lines. You can also search for a particular user.