Resource Categories
Resource categories associate resources to technologies/areas/skill according to the way you want them viewed resource pool.

Go to the 'Setup' menu and click 'Resource Categories'
Click 'Add New' located in the upper right corner on the "Resource Categories" bar
Add Category Code
Add Description
Select color that will be used to associate in resource pool
Check Active box
Click 'Save'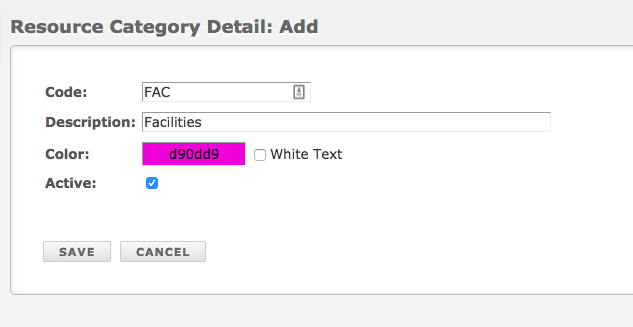 Setting up your Resource Categories allows you to view all resources from the Main Dispatch Screen.

Here, you can see who is on-site and set resources to available or unavailable.