The 'DISPATCH ME' button has become an integral part of how we all interact with Dispatches. The DISPATCH ME button allows people to Dispatch themselves to Dispatches awaiting a Resource or requiring additional Resources. It's a great time saver and a handy feature. If the 'DISPATCH ME' button does not appear on your View All Dispatches screen, ask your Site Admin to contact L2L Support and we can enable this site setting for your plant.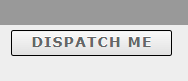 Please note that this is different than Assigning yourself to a Dispatch. Think of Assigning yourself to a Dispatch as a placeholder for work that will take place at some point in the future, and not immediately, as DISPATCH ME does.
Please also note that if you have Assigned Resource Notifications set up, you will not be notified if you Assign yourself. The system presumes that you are already aware that you just assigned yourself to a Dispatch, so no formal notification is required.