Sounds can be used for a variety of reasons within L2L
Below are some of the potential use cases for Site/User Sounds:
1. User Settings - Sounds
Select Drop Down from User Profile Settings-
Select Sounds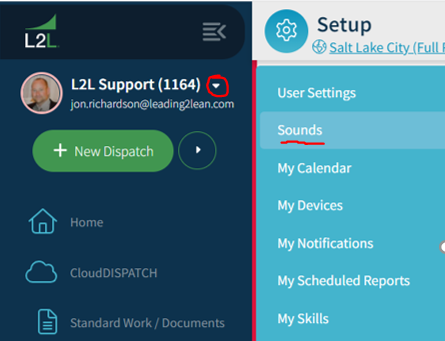 2. Each User has the ability to add unique user sounds to the following Dispatch List Page Screens
New Unassigned Dispatches on Critical Machine.
Unassigned Dispatches on Critical Machine.
New Unassigned Dispatches.
Unassigned Dispatches.
Spares Sound Settings - New Spare Request in Queue.
Ensure you Save updates to User Sound Settings in User Profile Settings.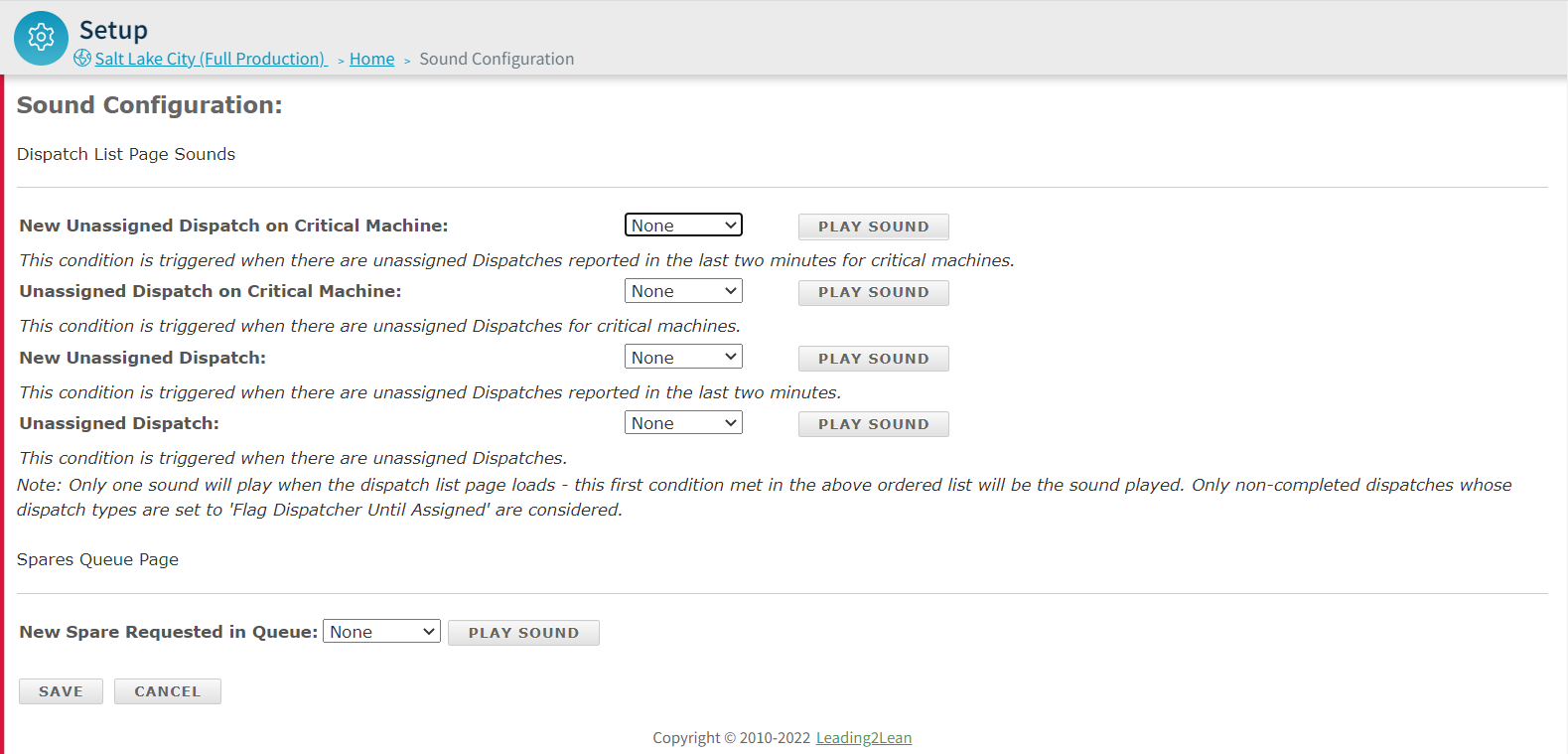 Administrators have the ability to add and maintain Sounds in the System Setup - Sounds.
Sounds must be saved in an MP3 Format.
In the "Attachments" of this article, (Lower Right Corner) you will find examples of commonly used MP3 Sounds which you are free to load and save.
In order to utilize these saved MP3 Sounds, the user must select the sound you wish to use and "Right Click" "Save Link As" saving this file to your local device or storage location.
To import saved sounds from the System Setup select Sounds.
From the upper right select the +New.
Select the file MP3 you wish to import.
Upload MP3 file.
Give your file a name.
Save.
Each sound can be previewed by selecting the "Play" Button.