Checklist Questions Report allows you to search a specific checklist based on area, line, line category, machine, technology, cost center, or product.
There is a section where you can choose a date range to help narrow down the time frame you are looking to review. **It is important to keep in mind that the checklist information is pulled from the checklist created by date**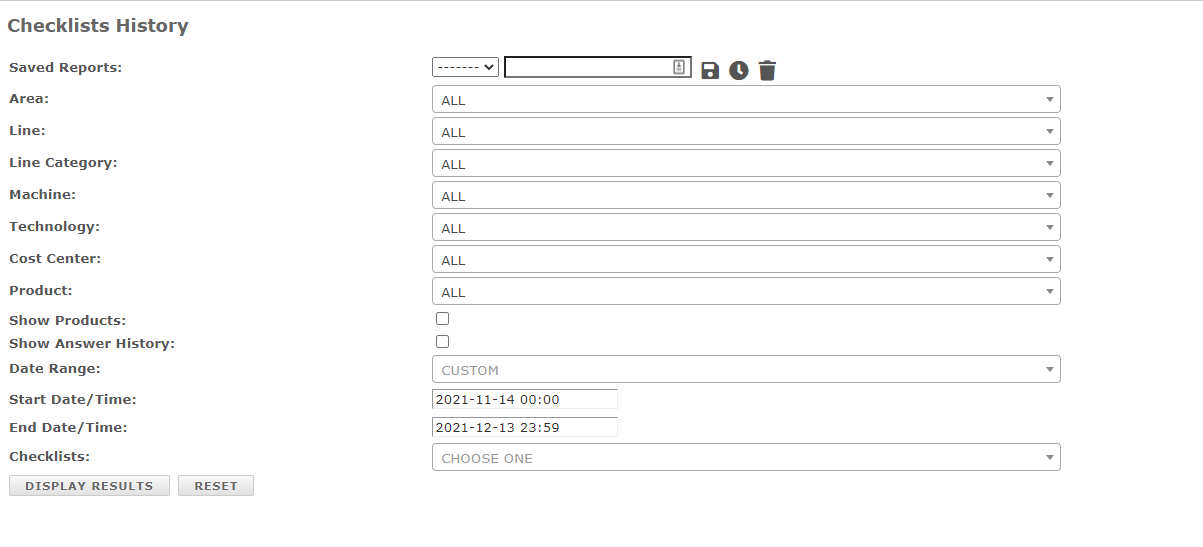 There are two checkboxes to be aware of which are: Show Products and Show Answer History. Check these boxes to show that information in the reports when you click display results.


Note: If you select Show Answer History on your form and export, you may notice duplicates. If this occurs, you will see a column marked current-answer-set TRUE/FALSE. If you change the answers to the checklist and save it, it'll show a row with the previous answers with "current-answer-set" set to false and the most recent one with "current-answer-set" set to true.
If you are going to review this checklist data often, you may save the template at the top to use at a later time. Also, if you close this page and go back later, the last entered data will still be there.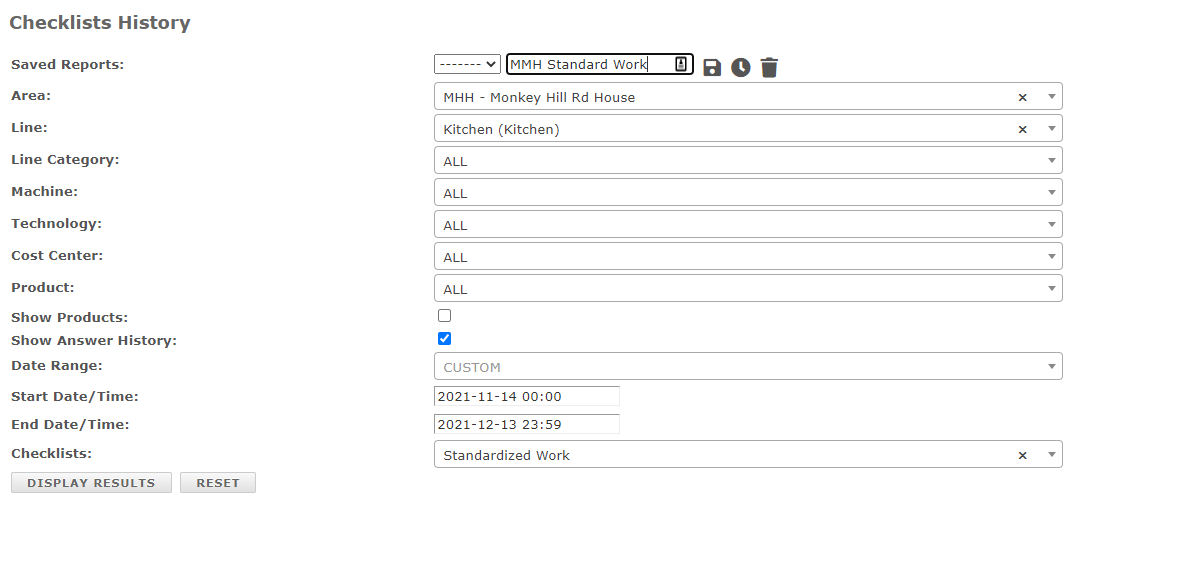 Be sure to check the top of the screen for a message that states, "There is an updated version of this Checklist available", so that you are filling out the most recent revision. **If an outdated revision has been used, the answers will not show up in the report**