How to add a new Kaizen: 
Name your Kaizen.
Choose a Category.
Choose Areas, Lines, and Machines.
Finally, Describe your Kaizen. Save.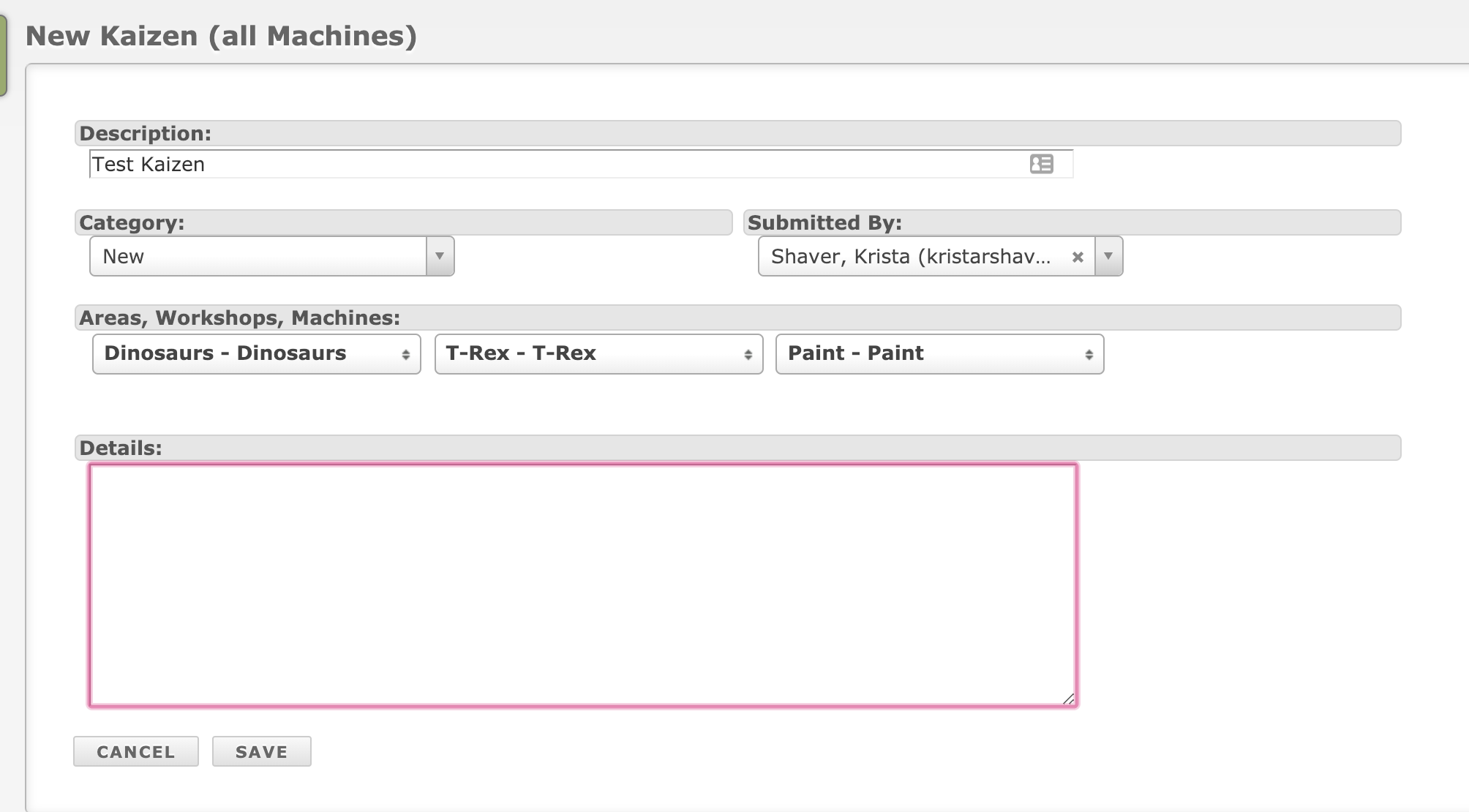 Once your Kaizen has been saved, you can go back in and Edit more details.
You can edit the Priority. Add cost savings, documents, attachments, and create a Dispatch or Work Order. This is also where you can update the status of the Kaizen to Pending, Approved, Denied, Working on, Completed, and Closed.
You'll also see who has to 'Approve' your Kaizen and the status of the 'Approval'.
By design, only Owners and Administrators (not Approvers) can edit a Kaizen. This prevents others from changing the intent of the Kaizen.