Saved Reports
Save a report or graph template for reuse to save time in the next instance the User needs to view the same report or graph.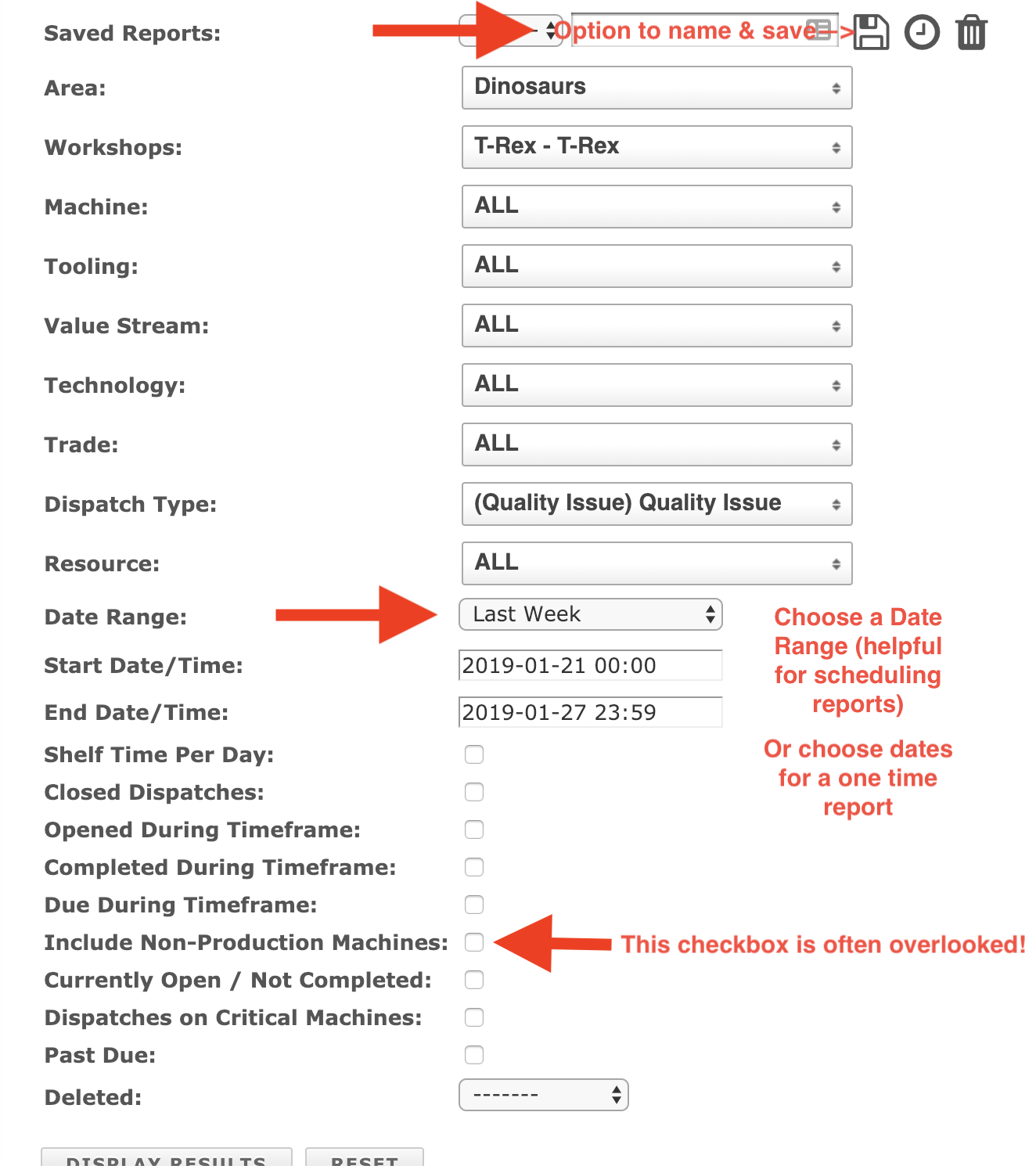 Schedule a Report
Reports can be scheduled to launch on a specific time and date and on a repeated cycle if desired.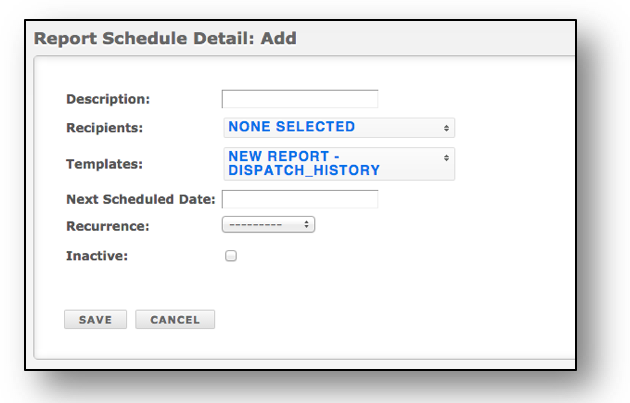 Give the Schedule a Description, i.e. Weekly Downtime Occurrence, Daily Dispatch History Z-Cell, etc.
Select the Recipients to receive the report or chart when generated.
Choose the Template to schedule.
Select the Next Scheduled Date the report is to run.
Choose Recurrence for how often to run the scheduled report. Choosing 'Daily' will pull up an optional menu to select specific days of the week.
Inactivate button is to turn off the schedule without deleting this schedule.