Ever run a Spares Monthly History Report and export that data and you have the option to filter by different transaction types? We often get asked what consumption vs inventory adjustment means.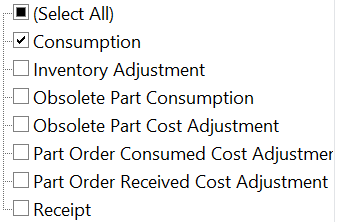 Transaction Type= Consumption is system transactions tied to requesting and issuing spares in the L2L.
Inventory Adjustments are just that, where a user goes into the part detail in L2L and changes the location on-hand inventory. If they increase the location on hand, the system will show that as a Part Adjustment negative (-), the overall inventory will increase and if the inventory location on hand is decreased the system will show that as a Part Adjustment positive (+) and overall inventory would decrease. These will represent a write-on or write-off of inventory in the system. These transactions are also shown on the system's Daily Cost History and they show in the Consumption side of the Cost History table. This is why (-) for increases in inventory, i.e. a negative consumption, and then (+) for decreases in inventory.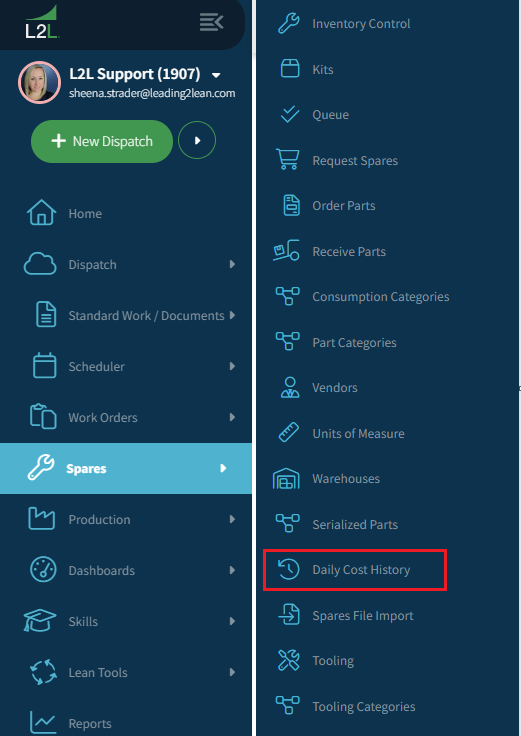 Below is an example of a daily cost history.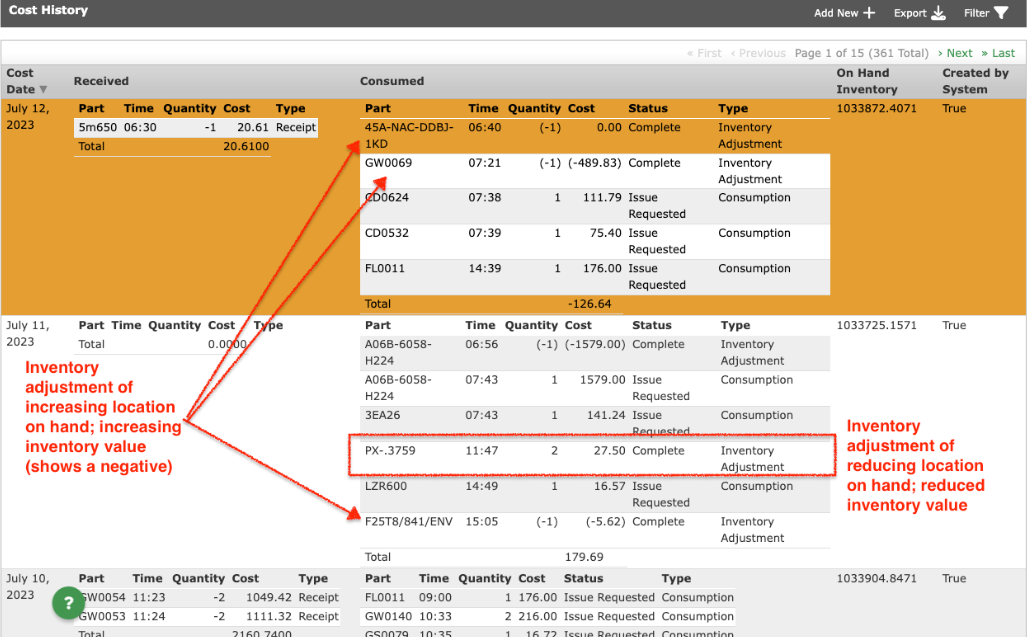 You can see on a parts Change History what the inventory adjustment transaction would look like.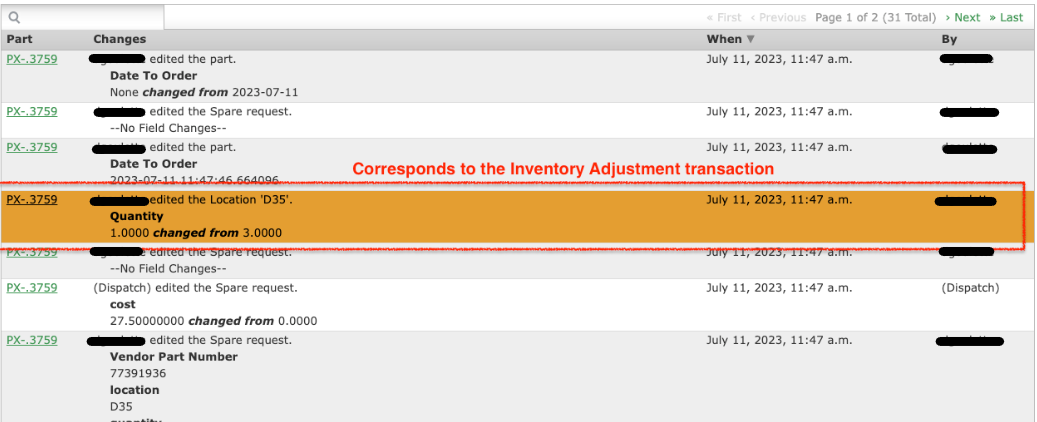 Below is an overview of the other Transaction Types listed in the Spares Monthly Report.
Begin Period - This is the date that you have set to your "Fiscal Day Begin" from the report form.
Period End - This is the last day of the fiscal month end or the day prior to the fiscal day begin.
Receipts - These are the parts that are received into L2L when using the L2L spares order/receipt functionality. This doesn't apply if you are manually or automatically syncing with other systems as your spares master. (Sum for date range)
Obsolete Parts - If your spares manager obsoletes parts in the spares inventory control screen, this report will post the cost of the total part costs obsoleted in that date range.
Part Order Cost Adjustment - Once parts are received in L2L, you can edit the order by opening it from the individual part in inventory control. Once the order is open, if the cost is changed for a previously received order, the cost difference will be posted as a "Part Order Cost Adjustment"
Inventory (End of Period) - This displays the total cost of inventory on-hand at period end date
Consumption Over Previous 12 Months - This field displays the total consumption cost of all parts over the past 12 months. This is a key metric in determining turn rate.
Turn Rate - This is the measure of how many times your inventory turns on average over a 12 month period. It is calculated by (Consumption over previous 12 mo./Inventory EOM)