A Dashboard for the Machine!
A new Machine Dashboard has been created with functionality especially geared towards Maintenance staff. But every member of your team will love it, too.
Here are just a few of the things you'll be able to see and do, quickly and easily, directly from the Machine Dashboard:
Machine Status (Up/Down, and for how long)
Currently open Dispatches
Create a new Dispatch
View the Machine Image
Availability Trend
MTTR
MTBF
Downtime/Labor/Spares Costs
Top Dispatch Types
Top Reason Codes
Top Actions/Components
Top Spares Requests
Where:
Link to the Machine Landing Page (MLP) from the Tech Portal
Direct navigation by scanning QR code (attached to Machine)
Drill-down from the Maintenance Dashboard
Link from the Machine Detail Setup Screen
*Admins can see a Cog Wheel that will take you to the Machine Setup page.
Example Use Cases:
Manager: I'm walking by a Machine and notice that it's not running. I scan a QR code that's posted on the Machine and pull up a screen that shows me everything about the Machine.
Operator: I'm running one or more lines. A Machine goes down. I walk up, scan the Machine, and launch a new Dispatch for a Machine repair.
Technician: I get assigned a Dispatch to fix a Machine. I walk up to the Machine, scan the QR code, Dispatch myself to the Dispatch. I can then perform research on the Machine to see what work has been performed recently, what Spare Parts were used recently, and what recent fixes were performed: all in order to better prepare myself to fix the Machine. And I can do all of this really fast!
From your Tech Portal, find the Machine and Dispatch you're looking for.
Click right on the Machine link

Go directly to the Machine Dashboard from the Setup > Machines detail view page
Click on the Dashboard icon right next to the Machine Code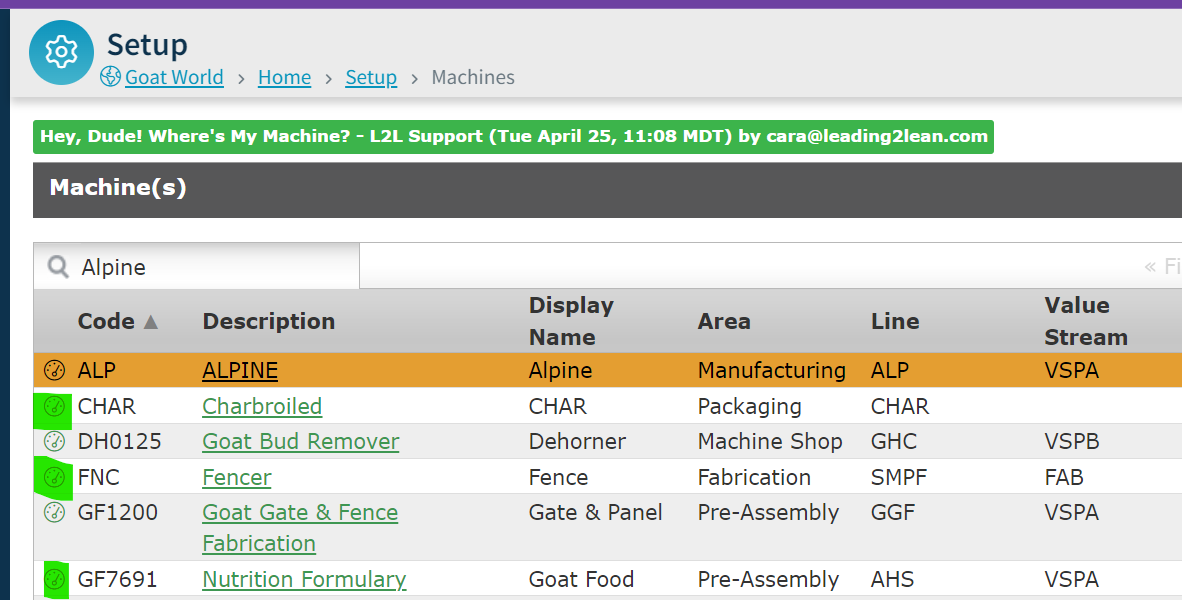 Clicking on the Dashboard icon will open the Machine Dashboard where you can:
See the Current Status of the Machine
View recent Dispatches
Create a new Dispatch

+ Dispatch

button
See the Top Spare Parts
See what Dispatch Types have been launched against this Machine
Links to:

Dispatch History, Machine History
Spares History
Work Orders

View Previous Work Orders
Create a new Work Order

Scheduled Events

View, open, edit related Schedules
Add or create a new Schedules

Documents

Look up associated documents
Add or create a new document

Bill of Materials

Bill of Materials

View Parts List
Add or Remove parts from the Bill of Materials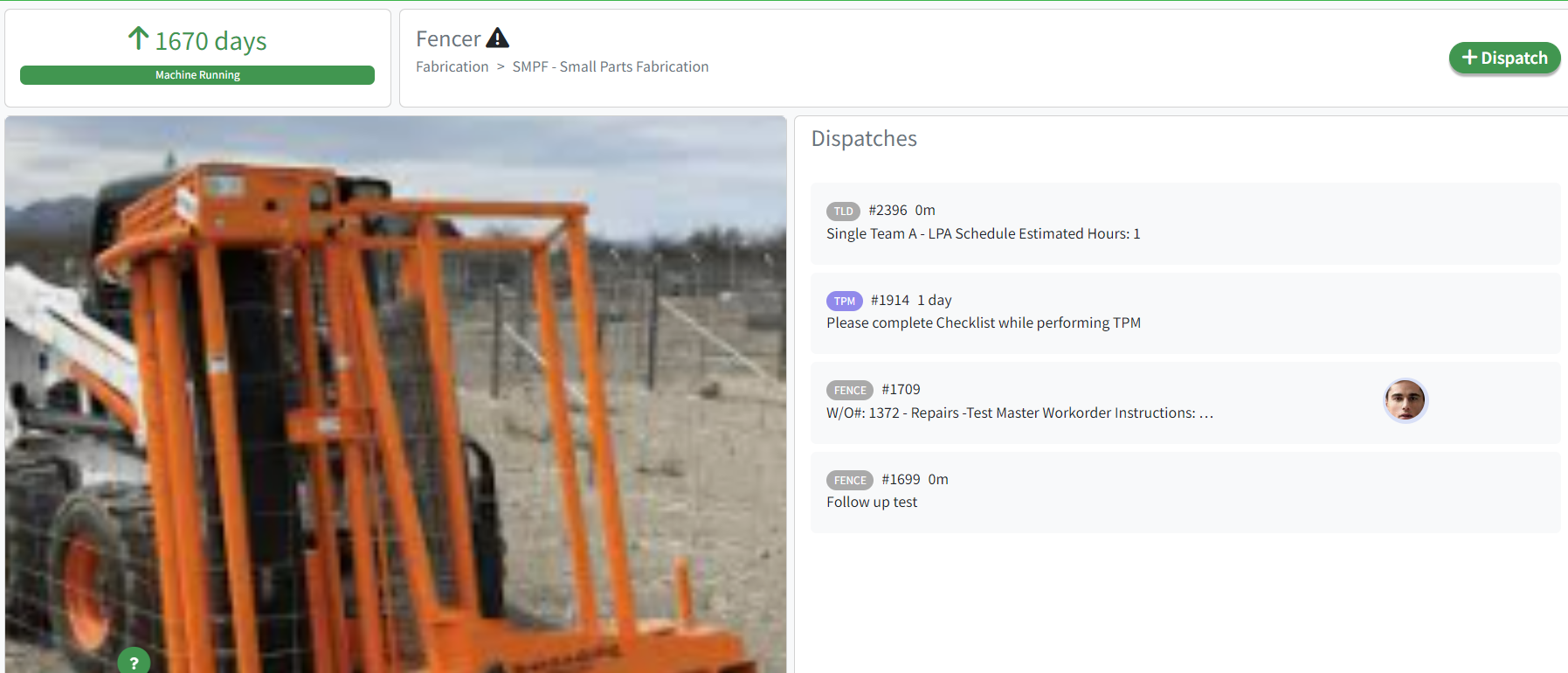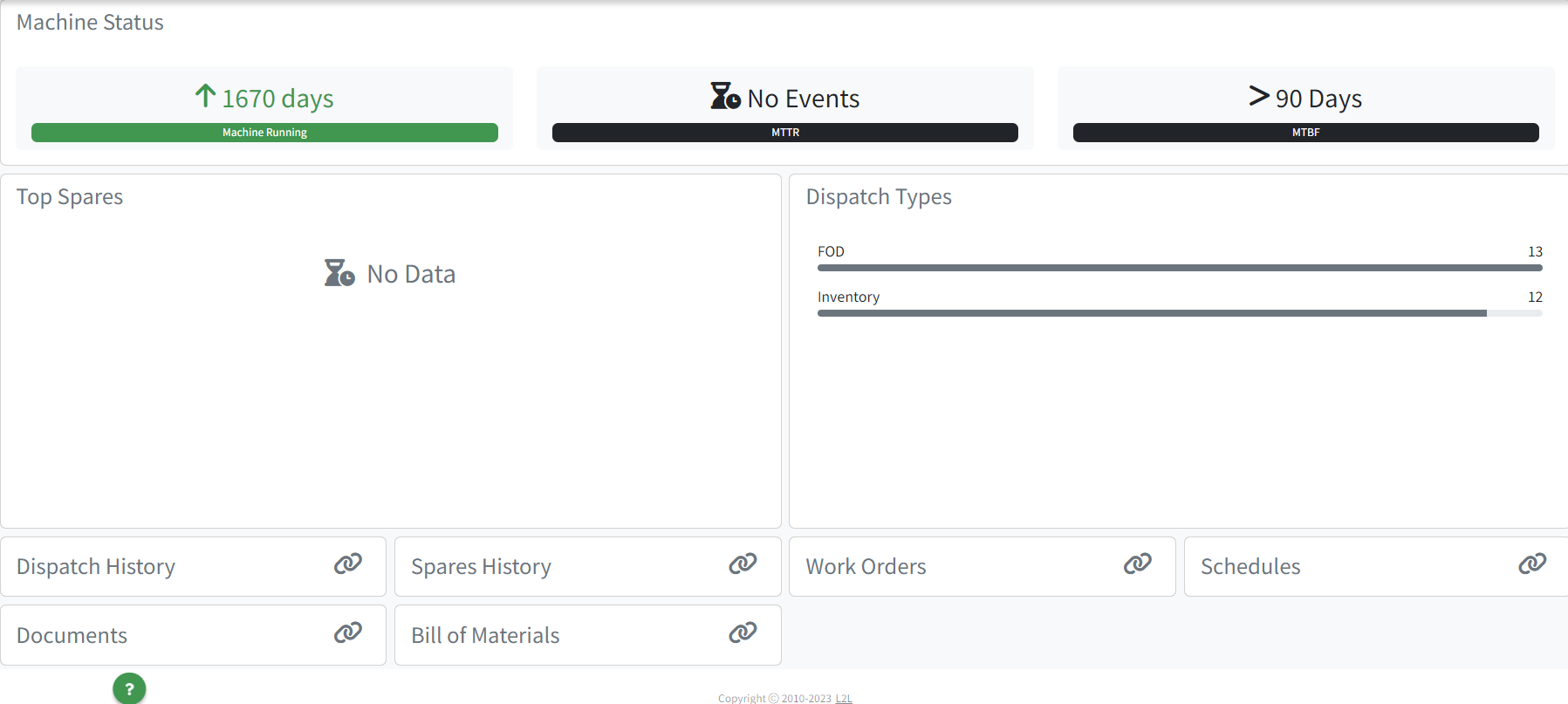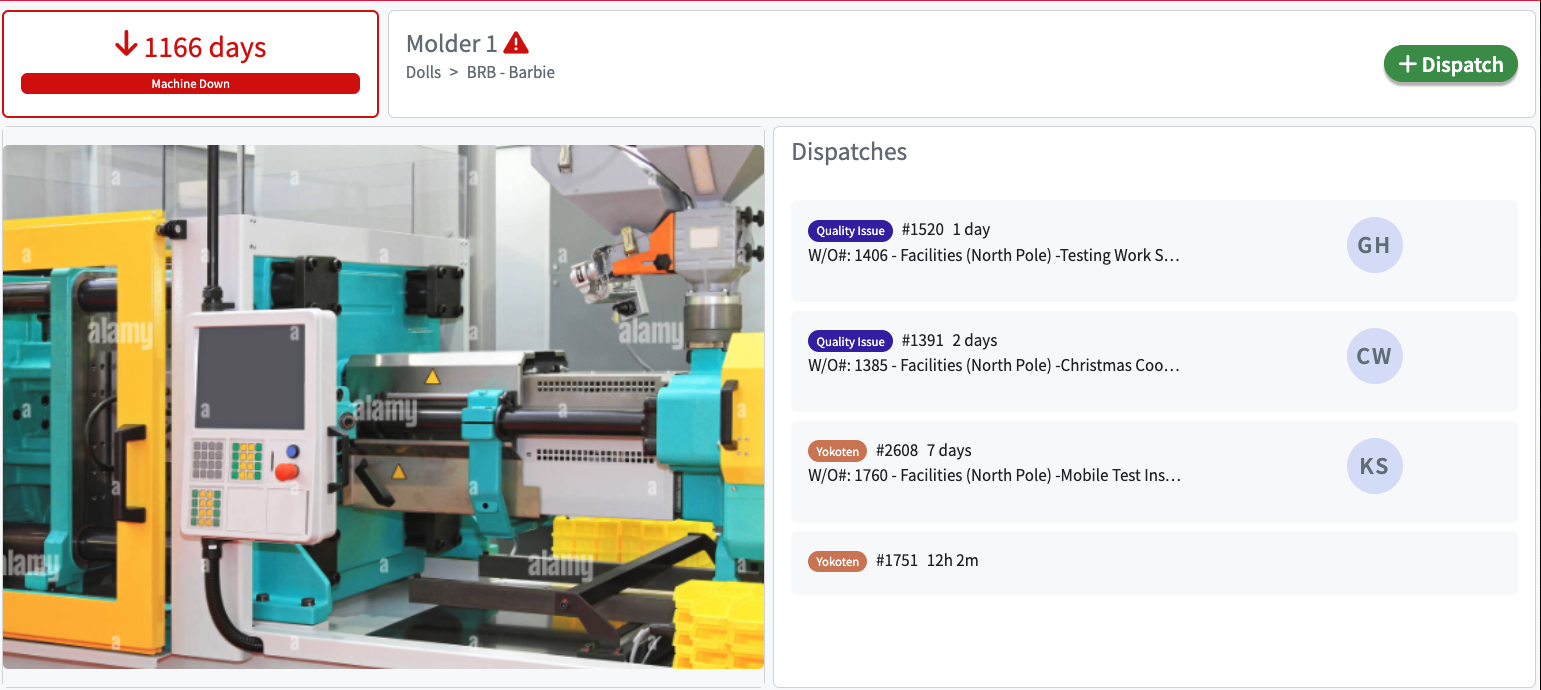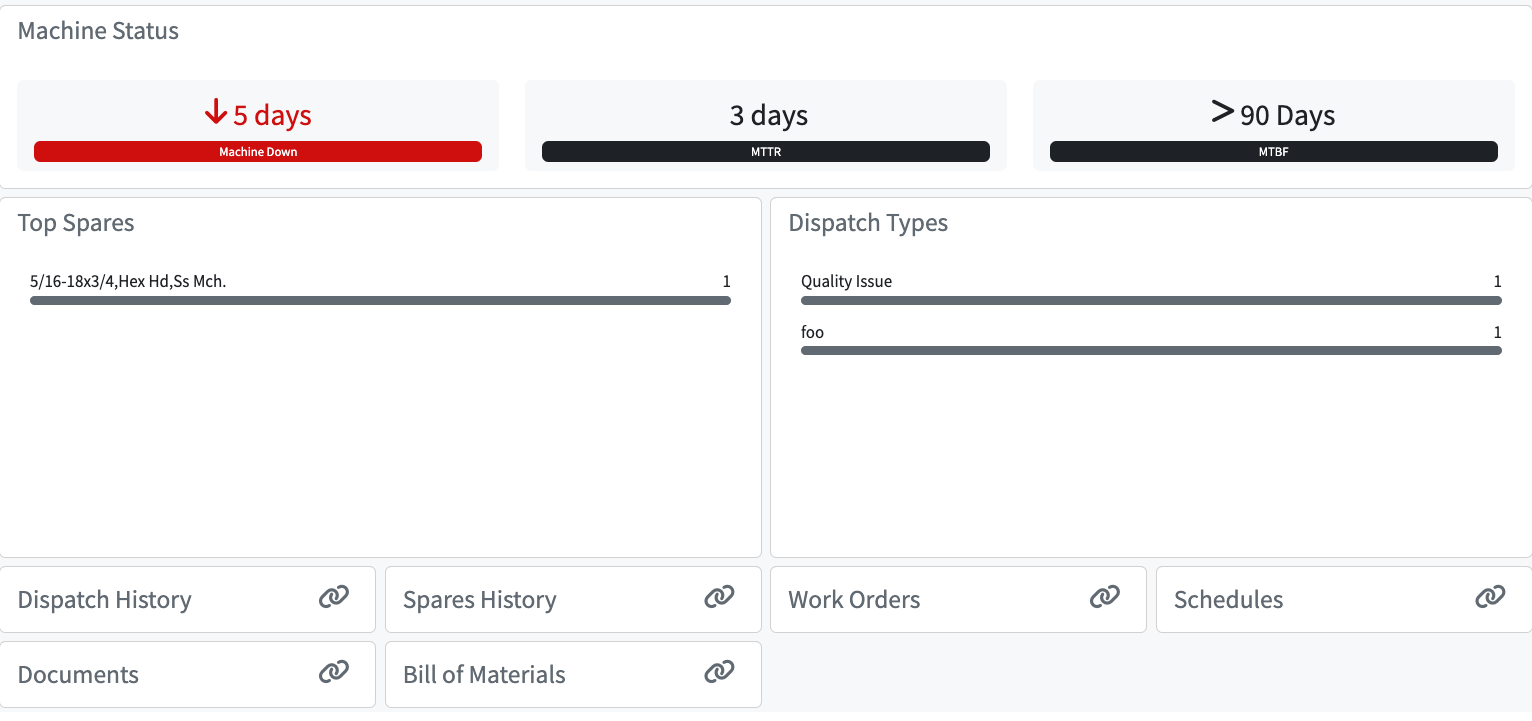 *Admins can see a Cog Wheel that will take you to the Machine Setup page.
Machine Setup page