On the home page, there is a Safety Cross Widget by Month & Year with a quick link to the Safety Cross Dashboard page. Alternatively, you can go to Dashboards > Safety Cross. The Dashboard view has a toggle for switching between the month and YTD view as well as a full-screen button.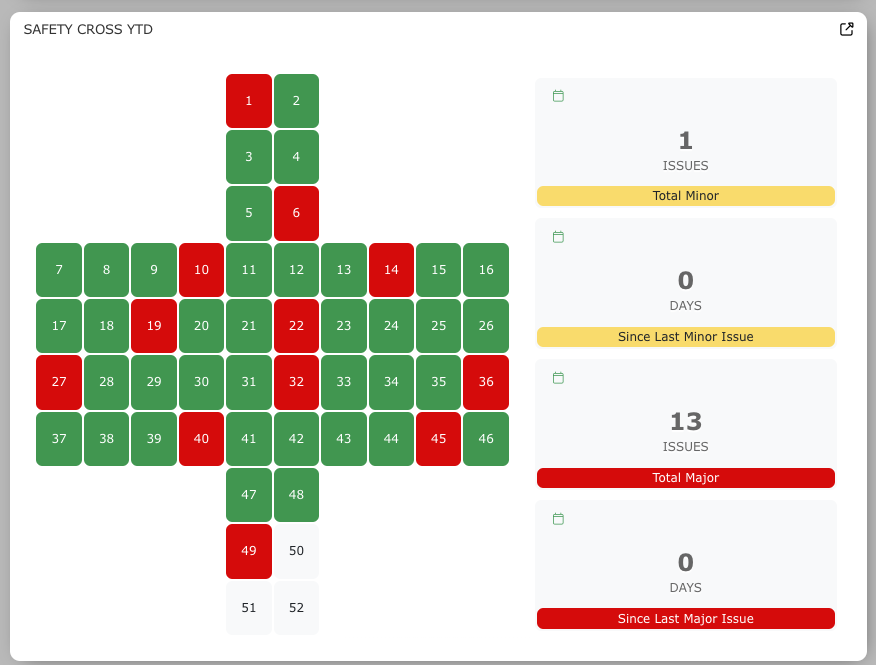 Green: No violations
Red: Major Violations. The red square may also include minor violations but the colorization will come from the major violation.
Yellow: Minor Violations
Grey: Future Date
Clicking on the calendar icons to the right, you can pull up the dispatches related to those violations.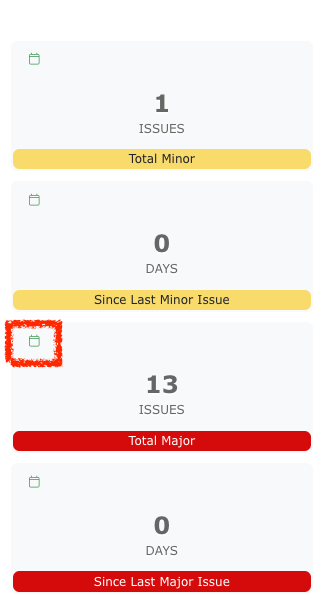 Set Up:
To set it up, you'll need to go to Set Up > Dispatch Types and toggle your Safety Category to Safety Minor or Safety Major. All Dispatch Types automatically default to No Violation.
No Violation: Dispatch Type does not impact Safety.
Safety Minor: Unsafe Conditions, Near Miss for example might be categorized as minor.
Safety Major: First Aid, Property Damage, Life Changing Event, and Recordable Injury could be categorized as major.
Turn it On/Off on the home page:
You can also toggle the widget on or off from Setup > Sites > Home Page Widgets
Import:
You can also send in a spreadsheet to mass-update dispatch types or do an initial import that includes the Safety Violation Category.